KOMFORT. MINDFUL BUILDING
There is no quality of life without a healthy environment. At Avante we are very clear that the sustainability of our activity is the only viable basis on which to base our way of life. The comfort of the modern home cannot be built at the expense of the environment; our future as individuals and as a global society depends on it.
Avante is a company with a team trained in sustainable construction, controlling the environmental impact produced by the organization's activities. The team is also specialized in the development of highly energy efficient projects, especially under the Passivhaus standard certified by the German Passivhaus Institut in Darmstadt. This knowledge allows us to turn the environment into our best ally in order to build and certify sustainable housing whose energy consumption is reduced by at least 75% compared to traditional construction. Building to the Passivhaus standard also means unbeatable indoor acoustic comfort and optimized ventilation to ensure a healthy indoor atmosphere.
The Passivhaus standard ensures through its certification, carried out by an external certifying agent approved by the Passivhaus Institut in Darmstadt, that the constructed building fully complies with the performance requirements of the world's most demanding energy standard.
In Avante we have named Passivhaus Komfort. Because under this denomination we offer all our capacity and knowledge to provide the client a comfortable and pleasant, energetically efficient and sustainable home. We use nature in a conscious and intelligent way to minimize our impact and guarantee its users a rewarding experience day after day.
Komfort is pure natural intelligence.
In Komfort we also offer energy rehabilitation, with our service EnerPHit, (Passivhaus Retrofit) aimed at improving the energy efficiency of buildings. This is one of the areas included in our Komfort line of work, the Passivhaus of Avante.
Komfort details, the Passivhaus of Avante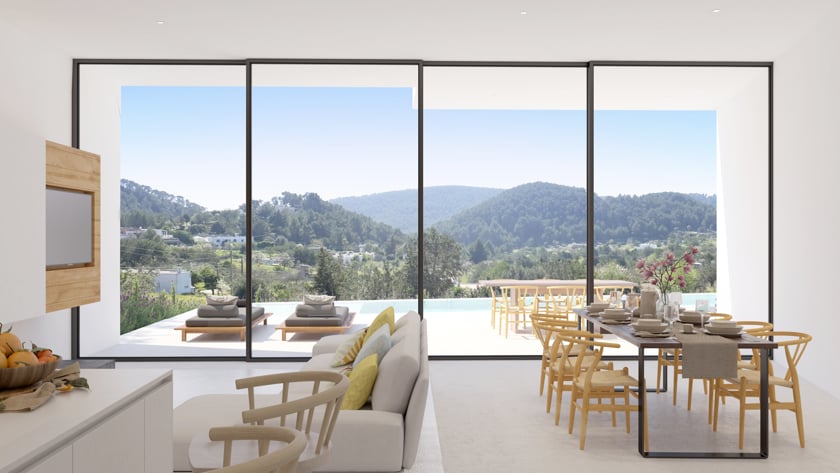 Our team will answer your questions and contact you to offer the best service customized to your needs.
Responsible for the treatment
AVANTE GESTIÓN DE PROYECTOS Y OBRAS, S.L.
Address of the person in charge
PASEO. JUAN CARLOS I, 39 – Local 8, CP 07800, IBIZA (Balears (Illes))
Purpose
Your data will be used in order to attend your requests and provide you with our services.
Advertising
We will only send you advertising with your prior authorization, which you can provide us through the corresponding box established for this purpose.
Legitimation
We will only process your data with your prior consent, which you can provide us with by ticking the corresponding box provided for this purpose.
Addressees
In general, only duly authorized personnel of our entity may have knowledge of the information we request from you.
Rights
You have the right to know what information we hold about you, correct it and delete it, as explained in the additional information available on our website.
Additional information
More information can be found in the "Your secure data" section of our website.